Jeffrey Stephens Protocol
Description:
Jeffrey Stephens Protocol Direct Hypnosis Training by Rob De GroofJeffrey's exclusive ten step process for creating rapid, positive change in as little as 20 minutes or less.
A tested, proven and easy-to-learn system

Jeff's Incredible Proprietary 10-Step Hypnosis Method.
Jeff's Special Hypnosis Nuances, Techniques and Approaches.
Jeff's Hypnotic Installations For Confidence, Learning and More.
Jeff's Approach To Creating Lasting Positive Change In Others.
Personalized Hypnosis Instruction, Guidance and Assistance.
What you will learn:
Topic: Theory
Why we use direct hypnosis
How to get the fastest results
What is necessary to induce hypnosis

Just how easy it really is to use almost anywhere

How the conscious and subconscious minds interact

Topic: Inductions
How to induce hypnosis
Hands-on inductions in class
How to intensify the state quickly and easily

Utilization to intensify the state

Topic: Utilization
What to do when you have them in hypnosis
Making it a fantastic experience for the subject

How to get hypnotic phenomena

Let them feeling amazingly satisfied

How to bring them out safely
Topic: Therapy
The unique 20 min session protocol
Smoking session

Weight loss session

Feeling better Session

Cure Phobias

Self Esteem Session

Stress Control

Insomnia

Here are just a few things that make this training stand out
The system is tested, proven and easy-to-learn. Every one of the students that attended this workshop will be hypnotizing people within the first hour — several times with the first few hours. Attend The Training, Learn And Have Fun; you can do the same.
The system is packed with steps and instructions, not theory and filler. No endless lectures or boring history lessons. Just the actual steps, words and commands that will get the results you want.

Learn from a seasoned practitioner, not just a student or teacher. Some teachers have never practiced. Some practitioners can't teach. Rob De Groof gives you the best of both worlds… he's a real world practitioner who teaches what he lives.
You'll believe you can do it and you will do Hypnosis. If you've ever seen or heard a really smooth-talking, polished hypnotist, you may have said to yourself, "I can never be like that." When Rob De Groof reveals Jeffrey's methods to you, you'll say, "Wow, I can do this!"

Attend the upcoming training, and you'll discover
How to have fun, help others and get paid (if you want to) by hypnotizing people.
Jeffrey's exclusive ten step process for creating rapid, positive change in as little as 20 minutes or less.

Two simple questions that quickly establish hypnotic context

And much more If you want to be masterful in your use of this amazing and wonderful art we call HYPNOSIS, you simply should go beyond planning to attend

About Rob De Groof
One of the only three people worldwide certified to teach this protocol
Owner of HypnosisCentre Belgium and HypnosisSchool Belgium

International Register Hypnotherapist

International Hypnosis Trainer

Also official trainer for Bob Burns (The Swan) and Sheila Granger (Virtual Gastric Band)

Helped more than 3000 people using Jeffrey's Change Protocol.

About Jeffrey StephensJeff got into hypnosis when he was just 12 years old, because his mother knew a hypnotist. In addition, there was also a popular TV show called "The Amazing Kreskin" (who started to become a famous mentalist in the 1970s) that influenced him very much.At such a young age, Jeff already gathered his courage to practice hypnosis with his friends.Jeffrey Stephens had hypnotized thousands of people over the last 40 or so years and it got more and more exciting and enlightening for him.As a hypnotist, he was known for his 15-minute therapy which he has developed himself.Jeff developed effective hypnotherapy techniques to help his clients in just 15 to 20 minutes, such as losing weight in 15 minutes, stop smoking in 15 minutes, and curing insomnia in 15 minutes.He passed away in December 2014, and many now remember him as a true master hypnotist and a great teacher.
Listen to some interviews with Jeffrey Stephens
What other students said…
"It was an awesome weekend. Thanks to everyone there and on line and big thanks to Rob for sharing his expertise and of course Sheila for hosting the event" – Tracy Woods – UK
"Fabulous training" – Judy Vilmain – USA
"It is an awesome protocol" – Tamsin Holmes – UK
"Amazing training from an amazing guy. Real in depth practical training. No erroneous BS belief systems , getting in the way. A group of lovely therapists dedicated to helping their clients in the best possible way. One of the best CPD trainings I have taken". Dr H Quigley – Ireland
"First Class training this weekend, really enjoyed it, I learnt so much" – D. Birch – UK
"Brilliant training" Corina Zanner- Entwistle – Dubai
"I got home on Sunday evening both exhausted and exhilarated – the sign of a fab training event" Anne Marie Stagg – UK
"Really cool training! Enjoying it very much. Wish I was there in person!" – Maggie Horn – USA
"It is an awesome protocol" – Tamsin Holmes – UK
Good, two days filling course. Immediate hands on. Distinctly and passionately taught – Geert Vaes
Superb course,very effective techniques and enthusiasticly taught by a driven hypnotist – Johan Vandekerkhove
Clear and distinct course, to the point and excellent teacher! Longing to try this myself with renewed energy. – Karen R.

Rob is a fantastic teacher who explains everything so well. Highly recommended! – Kim Moose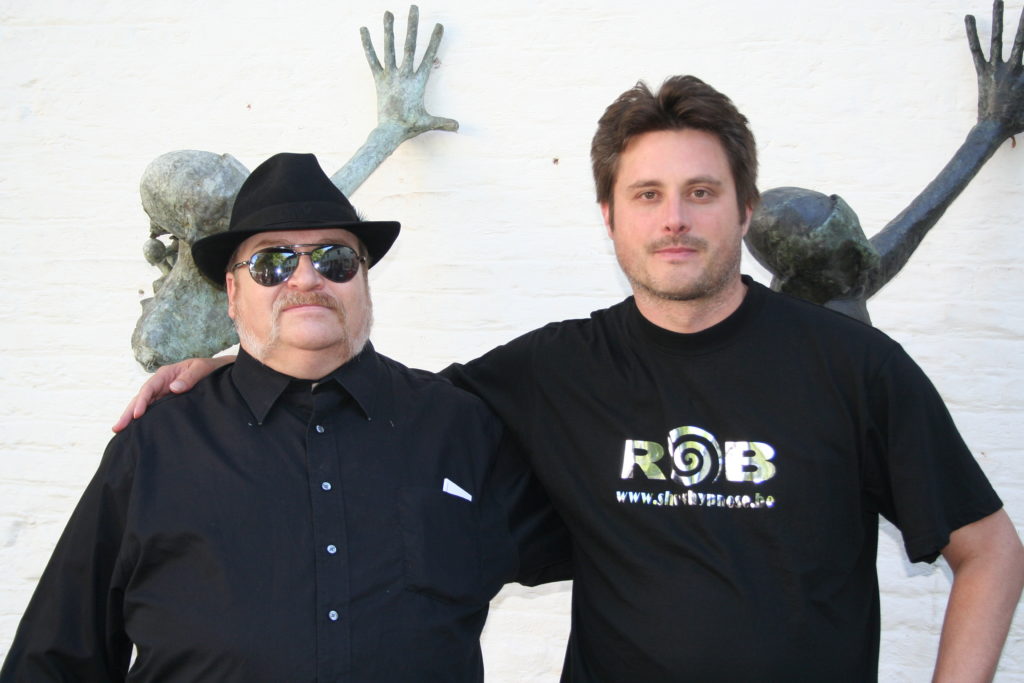 11-12 May 2019 in Augusta, Georgia
Only $497.00
News Flash! Now you can attend the class VIRTUALLY!
Yes! You now have the option of saving the airfare and hotel expenses by attending the class live online. Simply sign up in the normal manner and email sean@worldsfastesthypnotist.com and you will receive login and other necessary information.